CBD Chocolate Sweetness for your Sweet!
Updated: Mar 6, 2020
We all know chocolate is ONE way to a woman's heart or a man for that matter. So you must try this CBD infused chocolate lava cake....WHAT. Yes I said it....
CBD. INFUSED. CHOCOLATE. LAVA. CAKE.
You know you're going to have to try and make this, right? What 2 things go better than CBD and Chocolate. Am I right?! This deliciousness is a super simple way to show the one you love that you made a fancy as s#!* lava cake from motha effin scratch! Throw some vanilla ice cream on that bish and enjoy it! Deets below. Make sure to tag us on Instagram when you make it ;)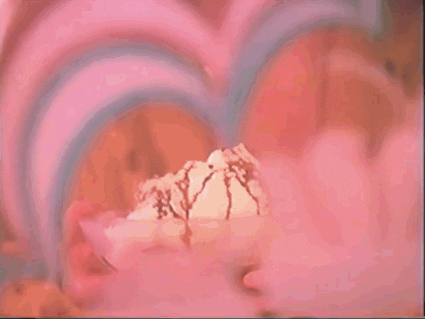 Start to finish: 20 minutes
Yields: 4 cakes
Approximate dosage: 5mg per cake*
---Recipe adapted from Brett Konen of Leafly---
Ingredients
1 cup unsalted butter, plus more for buttering the ramekins
1 cup bittersweet or semisweet chocolate, chopped
2 full eggs plus 2 egg yolks
1/2 cup granulated sugar
20 mg of Sugar & Kush Vanilla CBD Tincture Oil (sold here, of course)
2 teaspoons flour, plus more for dusting the ramekins
Directions
Preheat your oven to 450˚F. Place the butter in a bowl and microwave to melt. Add the chocolate to the hot butter and stir until the chocolate melts.In a medium bowl, combine the two eggs, two additional yolks, sugar, and your CBD tincture and beat until light and thick, about one minute. Add the egg mixture and the flour to the melted chocolate and beat until fully incorporated.
Butter and lightly flour four 4-ounce molds or ramekins (make sure not to miss any spots, or the cakes will stick). Tap out the excess flour. Divide the batter among the molds. (At this point you can refrigerate them for up to three hours if you'd like; just bring them back to room temperature before baking.)
Place the ramekins on a rimmed baking sheet and bake until the cakes have puffed up a bit, the tops are barely set, about 7–9 minutes. The cakes should still jiggle slightly when shaken. Remove from the oven and allow to rest for one more minute. Put a plate on top of the ramekin and (using a potholder to protect your hand) carefully invert the cake onto the plate. Let it sit for 10 seconds, then lift up the ramekin. Enjoy immediately!
xo,
your local CBD dealers